Gandi


numb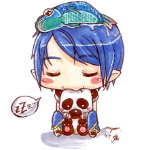 Registered: 01-16-2006
Location: Munich, Bavaria



| | |
| --- | --- |
| | |
---
Was bored lately and wanted to try if I can manage to Solo mvps already..



And first try succeeded :p
So I went on a bit /ok



Just my luck /ho



But I was in time :D



Competition D:



Success!



Success!



No drop at all, /no1




Summed up: ~745000zeny spent on mammo, 350 whites, 2% lost (4 Deaths I think) and nothing worth mentioning gained. Wee, I win.
Went to bed with one fucked up mood, thanks to a person I thought I knew.

__________________


Sometimes I think I'm crazy,
other times I know I'm not.